Scientifically formulated
Clinically Backed 100%
Natural Ingredients

Support Gastrointestinal System Health
We've helped hundreds optimise gut health for
better hormone balance, immune health, metabolic health and digestive health!
Thank you!

I just wanted to reach out and say thank you for your amazing product. I have had a previous miscarriage back in august last year and struggled to fall pregnant since then. I decided to try fertile gut due to also suffering endometriosis and reproductive issues. I truly believe your product assisted me in falling pregnant!

-M

No More Gut Symptoms!

When I first heard Dr. Kitic on a podcast, my gut was a mess.

After just a few months on Cocoa Latte and Microbiome Essentials, my debilitating and often life-limiting gut issues had resolved!

I am so grateful for this team and these products.

-AT

Fantastic
Product!

My menstrual health has improved dramatically, my sensitivity to food has improved, my immunity has improved and overall dramatically improved health. Honestly it really works, I'm past making babies and heading into menopause and it's now part of my daily routine. Thank you so much.

-BH
Health is an Inside Job.Good Thing We Bottled it.

Nurturing your microbiome is key for optimal health. That's right, your gut is the foundation for immune health and hormone balance, cognitive function, metabolic health and even reproductive health! Naturally, we made clinically studied gut nurturing prebiotics our hero ingredient.

Microbiome Essentials

Microbiome Essentials is our best-seller for a reason. Clinically-backed and packed with 100% natural, plant-based ingredients — think prebiotics, fibres and omega-3 fatty acids — Fertile Gut Microbiome Essentials is a daily nutritious blend you can add to smoothies, baking and breakfast to fuel you and your microbiome, naturally.

SHOP NOW

Cacao Latte

A daily indulgence and great coffee replacement! Packed with microbiome nurturing goodness that's easy to love (and even more delicious to drink!) our science-backed Cacao Latte bursts with antioxidants, minerals and prebiotics AND probiotics for better gut health.

SHOP NOW

Ultimate Gut-Nurturing Duo

The best prebiotics for gut health bundled up! If you're ready to create a fertile gut you can double down with our duo that covers all bases. We've combined Microbiome Essentials and Cacao Latte for a stress-free solution your microbiome will love.

SHOP NOW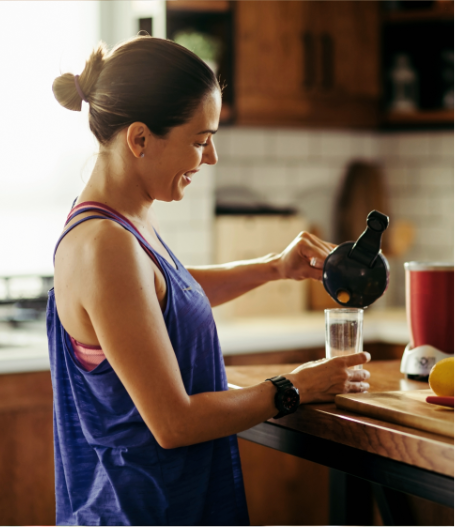 If You're Looking to
Nurture Your Microbiome

We're Glad You Found Us!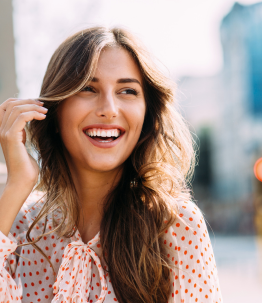 Did you know there's a way to nurture your gut community to support your health & wellbeing?

Our natural prebiotic essentials are science backed to nurture your microbiome!
A healthy gut is essential to support your immune system, your mental health and digestive function, your metabolic health, physical performance and your reproductive health.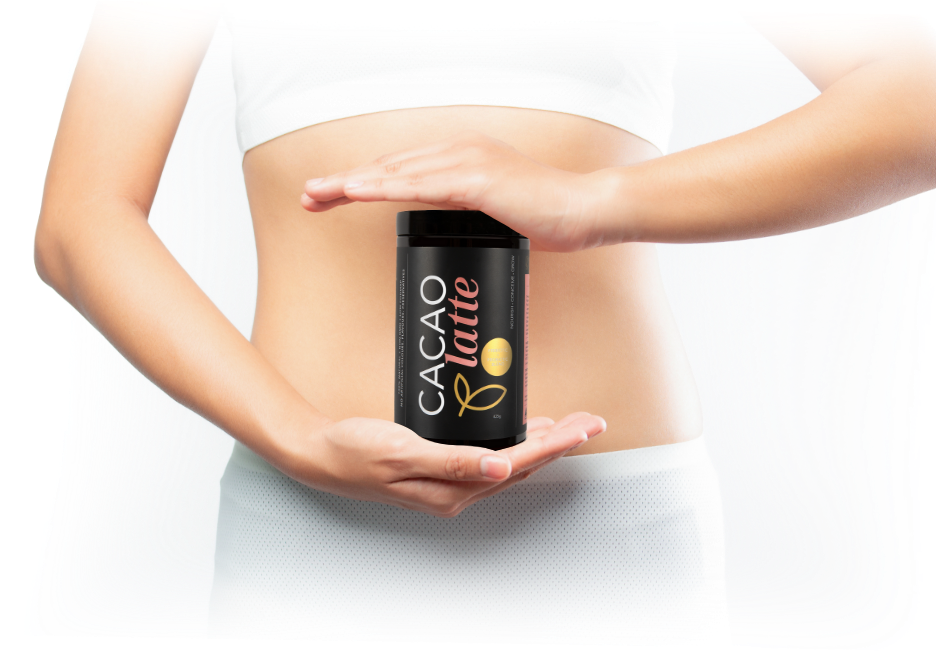 We're Here to Fuel Your
Microbiome and Make You Feel Good
Here's why so many people are choosing Fertile Gut…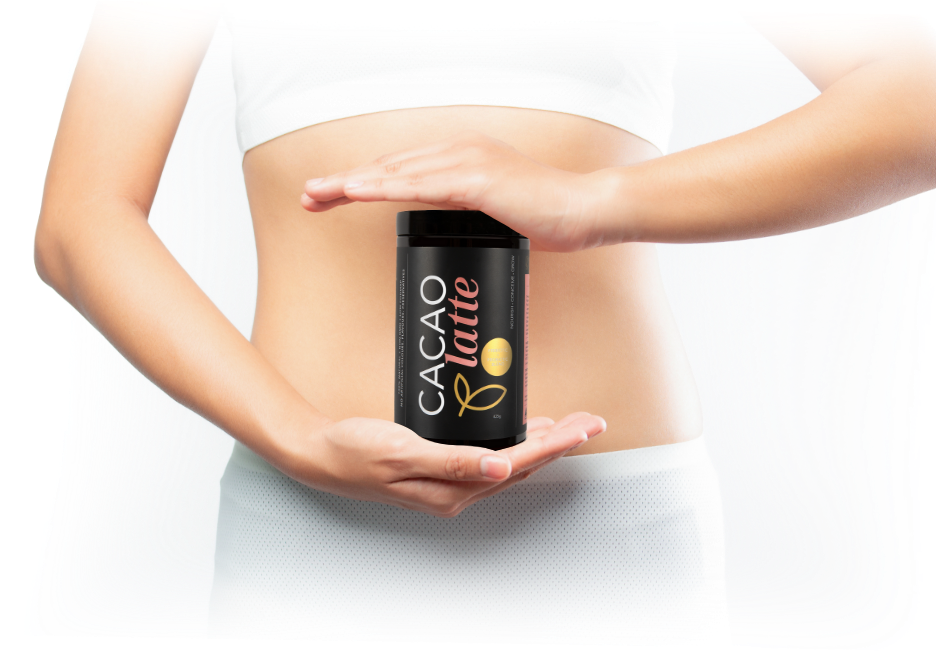 We Help You Build the Foundation
We put all the good stuff in one convenient prebiotic-packed powder that's naturally made! Feel confident knowing you're fueling your gut health and building diversity of your gut microbiome
We Support Your Microbiome — the Way Nature Intended
We want what's best for you! This means we're picky about what we bottle, so you can rest assured only safe, natural goodness ends up nourishing your gut. Only the ingredients you need and absolutely no artificial colours, fillers or preservatives.
We Deliver Gut Care that Fuels You
When you take care of yourself, you feel confident, strong and centred - no matter what life throws at you. Yet many of us struggle to nurture our gut microbiome — the foundation of our overall health and wellbeing. That's why we made solutions that are easy to fit into your daily routine, that reboot and refuel your body naturally.
SHOP NOW
Backed by Science.
Optimised For Your Gut
This is what we're all about — and why you'll love us!
Science That Puts You First

Clinically researched ingredients for gut microbiome nurturing essentials you can trust.
Less is More. And Better.

100% natural, plant-based products that contain everything you "need", and nothing you don't.
Feel Good from Within

Nourish your gut for better health and wellbeing.
We Get Out of Bed in the Morning
to Help Women & Men Feel Good
by Fueling Their Microbiome, Naturally.
It's why we get so much customer love like this…
I couldn't be more grateful

It hasn't been until taking Fertile Gut that I have seen such a marked change in PCOS. I couldn't be more grateful for how this product has improved my dysbiosis occurring in my gut and restoring it to good health!

-Rachel

For the first time EVER I've had a painless period

I've been taking this product for two months and for the first time EVER I've had a painless period assuming it's because of fertile gut! Thank you so much

-

I honestly think it had made the biggest difference

I've been consistently using the microbiome and cacoa latte for about 7 months now and I honestly think it had made the biggest difference, this is coming from someone who had endo, pcos and hashimotos. Thankyou so much for creating / having the best product.

-E
Join The Fertile Gut Community
Sign up and be the first to hear about our new gut microbiome essentials and weekly reads about nurturing your gut for optimal health and wellbeing.
JOIN NEWSLETTER
On The Blog.
How To Optimise Gut Health
Discover more about how to optimise your gut health for immune health, better periods,
hormone balance, optimal fertility, mood, menopause & metabolism.
Hot flashes, bloating, mood swings, and sleep disturbances making life a daily struggle? Wondering where that extra layer around the middle has come from (seemingly overnight!), and why you just...

Hot flashes, bloating, mood swings, and sleep disturbances making life...

VIEW POST

  Your gut microbiome influences your immune system, sex hormone concentration, your mood, and your metabolism. If we were to use your own DNA to predict your body weight it...

  Your gut microbiome influences your immune system, sex hormone...

VIEW POST

Are you struggling with infertility and wondering how you can increase your chances of successful conception? Look no further than your gut. Yes, you read that right. There is a...

Are you struggling with infertility and wondering how you can...

VIEW POST